Work with us
The ASR Suicide and Depression Studies Program is currently looking for a Research Assistant II. This position provides non-technical assistance, organization and administrative support to research projects at a basic level. Tasks may include collecting and recording data, limited processing of data, basic laboratory procedures, and interviewing/screening of study participants.
Duties & Responsibilities:
Creating emotionally safe research environment for patients
Running research protocols for psychotherapy based studies
General office duties e.g. filing, faxing, mailings, courier services, photocopying, etc.
Ordering supplies and maintaining inventory
Literature searches
Interacting with numerous departments such as research ethics, printing and medical records
Interacting with sponsoring/granting firms/agencies regarding requests for clarifications of data and assisting monitors during site visits
Collection, transcription and entry of study related data
Limited processing of data
Telephone subjects to confirm appointments or follow-up on study requirements
Obtain informed consent from participants
Conduct health chart reviews
Qualifications:
Bachelor's Degree in relevant field or demonstrable equivalent combination of specialized education and experience
At least 1 year of experience preferred
Previous experience conducting clinical research related to psychiatry preferred
Excellent communication (verbal/written) and interpersonal skills working with colleagues and patients are necessary
Ability to work independently and as part of a team
Excellent attention to detail and proven ability to learn new skills
Excellent organizational skills to manage multiple tasks in a timely manner and flexibility to adapt to changing workload
Previous experience conducting structured diagnostic interviews for DSM-5 disorders preferred
Strong computer skills, particularly database, spreadsheet and word processing
Able to keep written records
Able to understand written and verbal directions
Apply here.
Study with us
Scientists in the ASR department are happy to support undergraduate and graduate students through the University of Toronto in gaining valuable research experience. Our robust research program is focussed on gaining a greater understanding of the causes and prevention of suicide.
Our current research interests include:
Biomarkers of suicide risk
Suicidality and pain perception
Unique psychotherapy treatments for suicide risk
Irritability and suicidality
Volunteer with us
Researchers in the ASR are happy to welcome interested individuals seeking volunteer experience in mental health research. Volunteers can be trained to help our experienced researchers with:
Administering cognitive assessments and clinical scales with participants
Knowledge translation events
Imaging research (i.e. MRI)
and more
Contact Hailey Wright at Hailey.Wright@unityhealth.to for more information on how to become a volunteer.
For more information on volunteer opportunities at St. Michael's Hospital, please click here.
Life in the ASR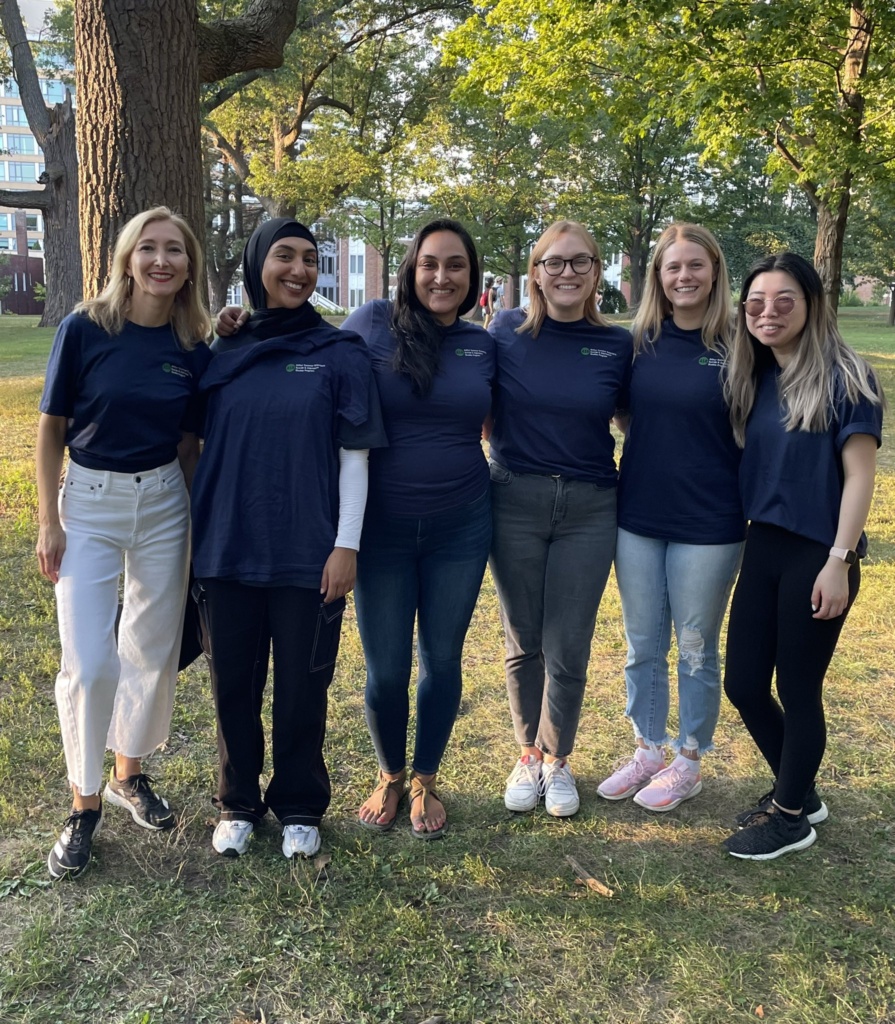 Team members at the Walk to End Suicide 2022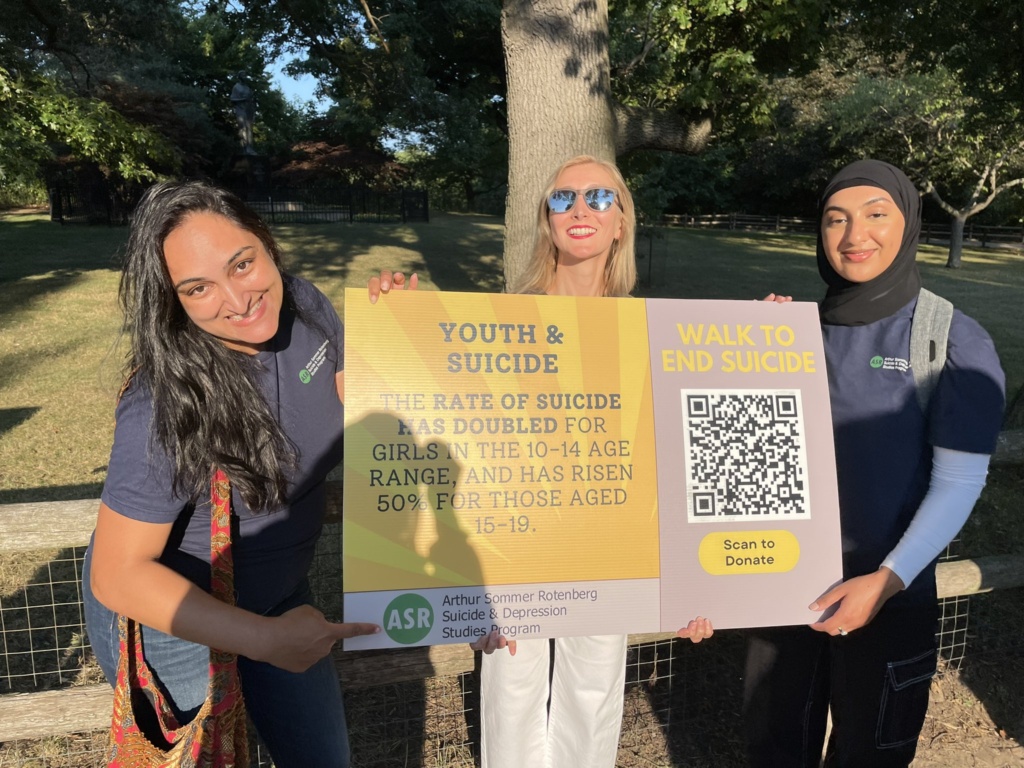 Team members at the Walk to End Suicide 2022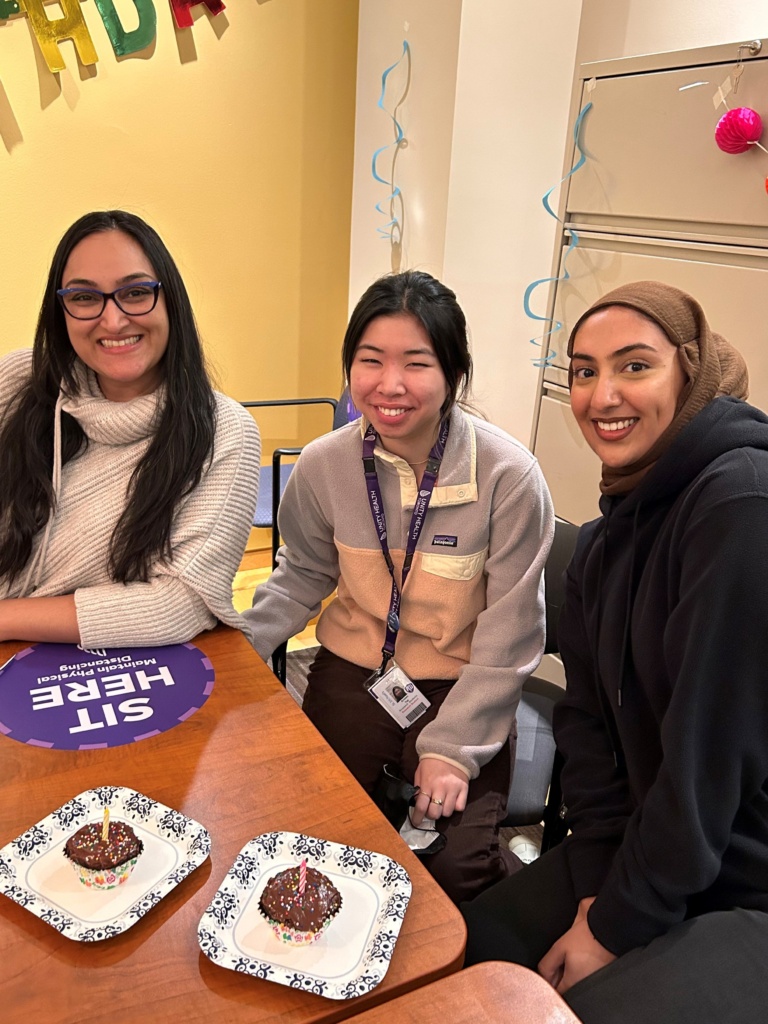 Celebrating lab birthdays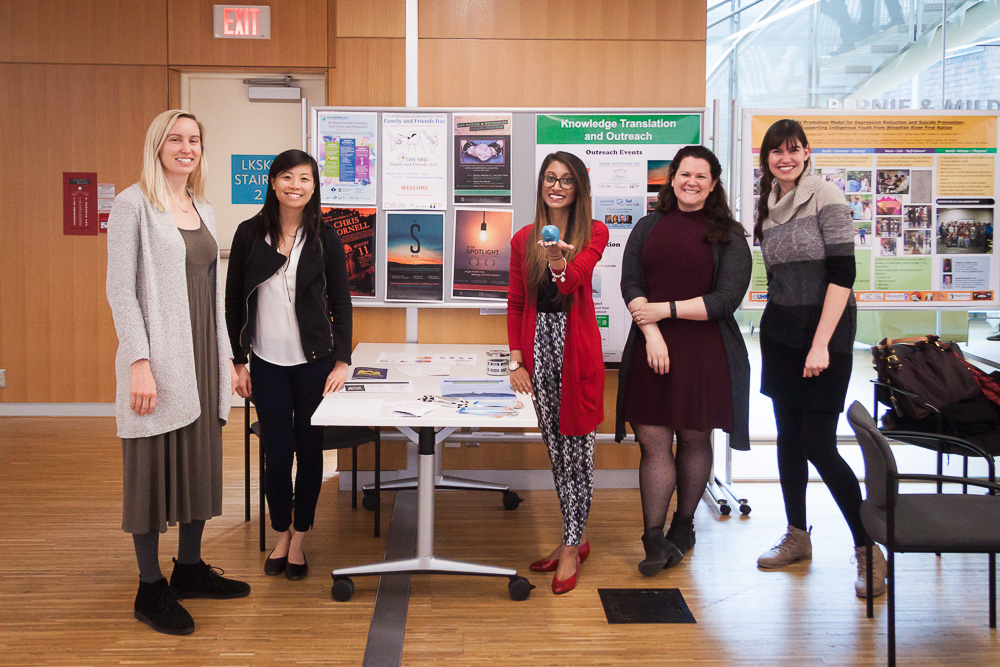 Team members at St. Michael's Hospital Research Month event, November 2017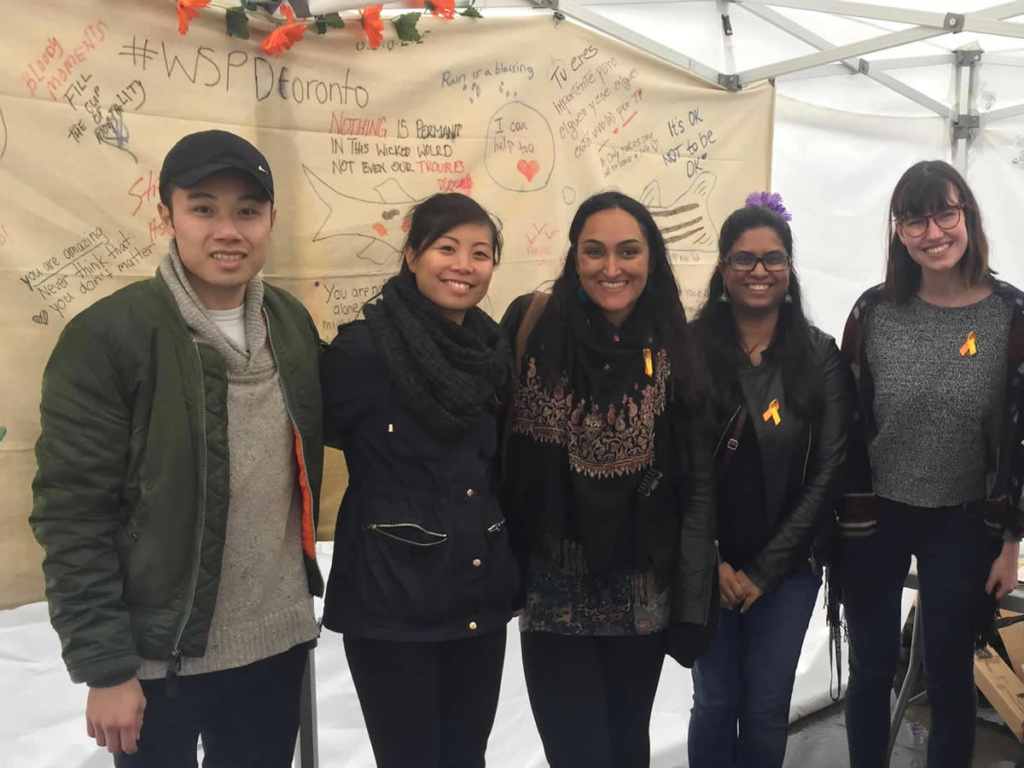 ASR World Suicide Prevention Day 2018 event at Yonge-Dundas Square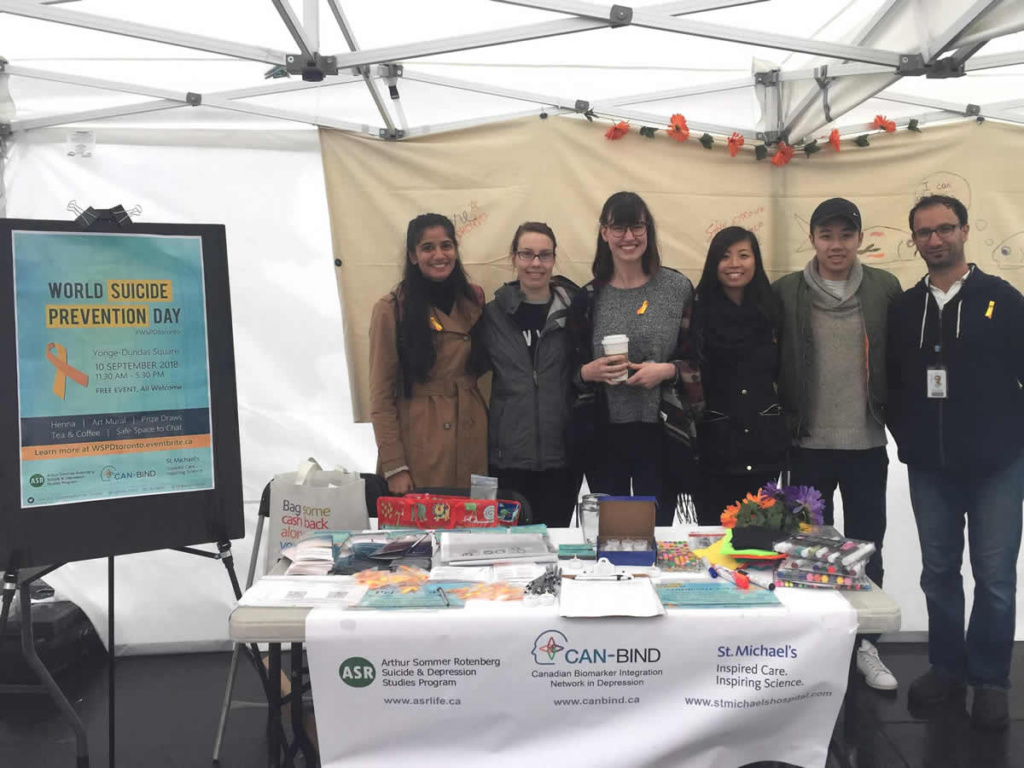 ASR World Suicide Prevention Day 2018 event at Yonge-Dundas Square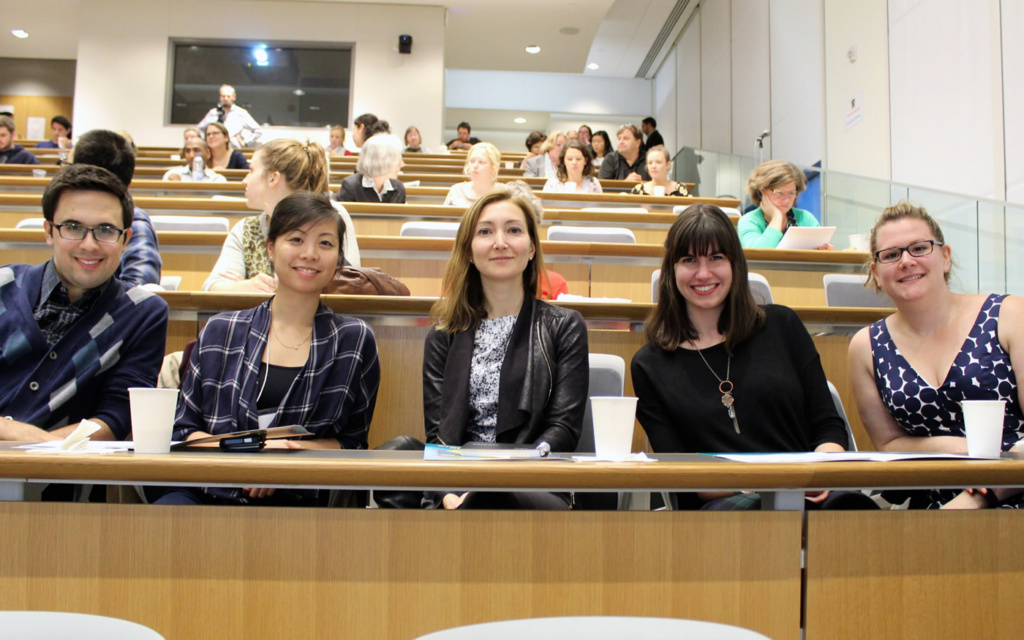 Team members attending a public lecture as part of the CAN-BIND/MDAO Speaker Series, September 2016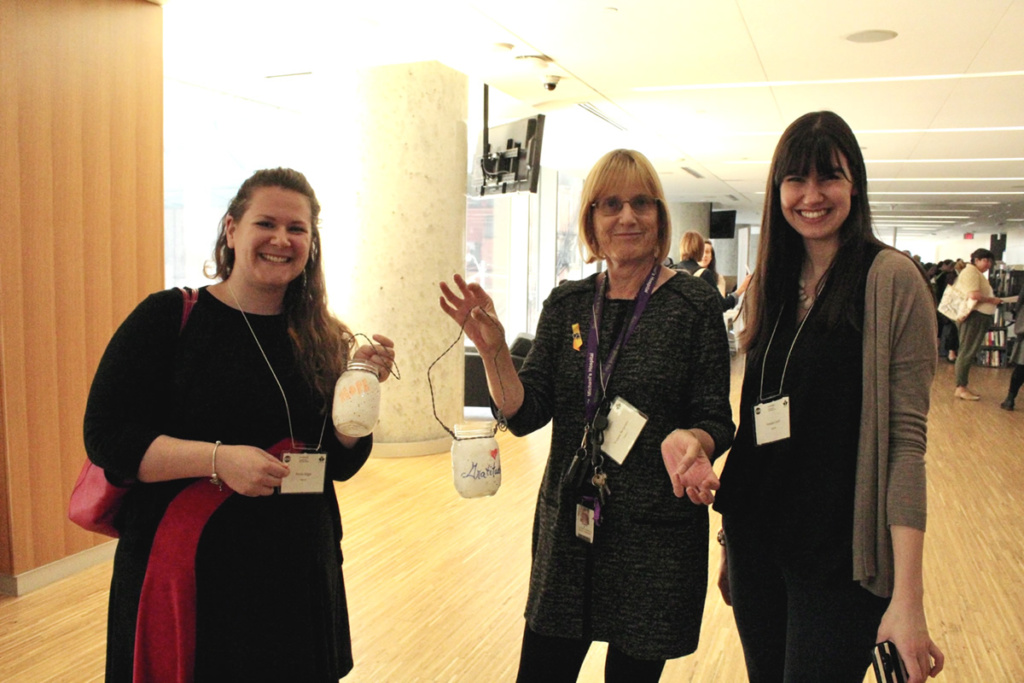 Making lanterns at the 2017 Canadian Association for Suicide Prevention (CASP) Conference, co-hosted by the ASR